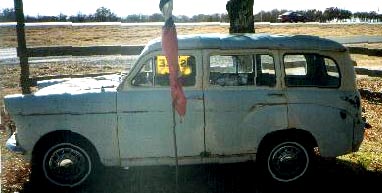 A 1960 Triumph 10 Estate Wagon, in Texas; on eBay 6/03!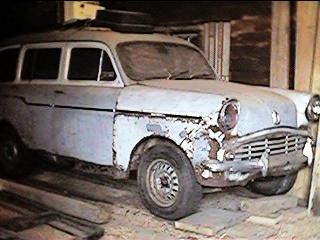 Andy Mace's 1960 Triumph 10 Estate Wagon. Rough, but restorable. (Note: I'm only the second owner.)

Rear shot of a 1959 Triumph 10 Estate.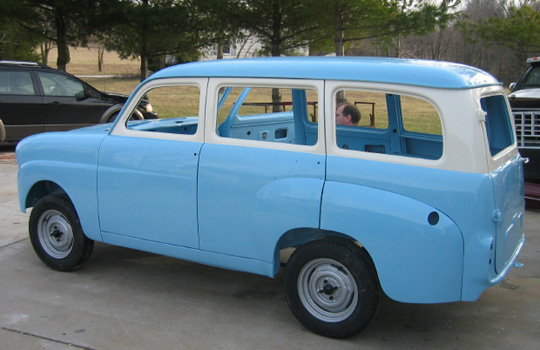 Same as left, but after restoration.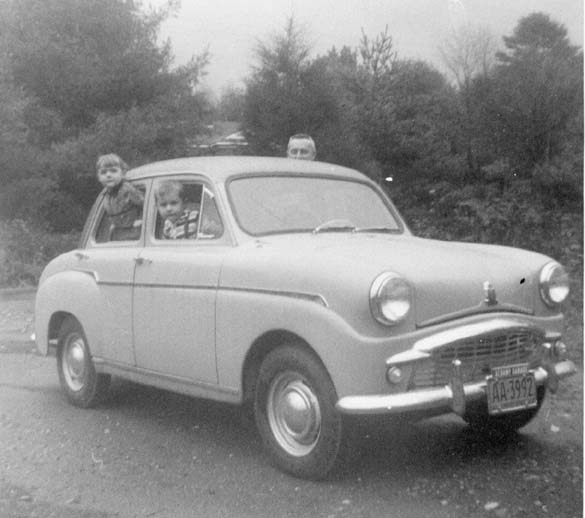 The car that started me -- at age five -- on a lifelong interest: Dad's 1959 Triumph 10. I'm in the RF seat, and my sister is in back. Picture taken around 1959, when the car was almost new!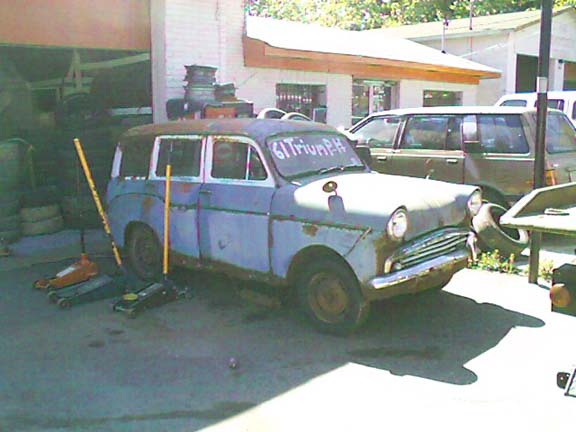 Another late Triumph 10 Estate Wagon in Georgia. Also rough, but restorable. Note "61" on windshield; "leftover" 10 Estates were still mentioned in Triumph USA price lists in 1961.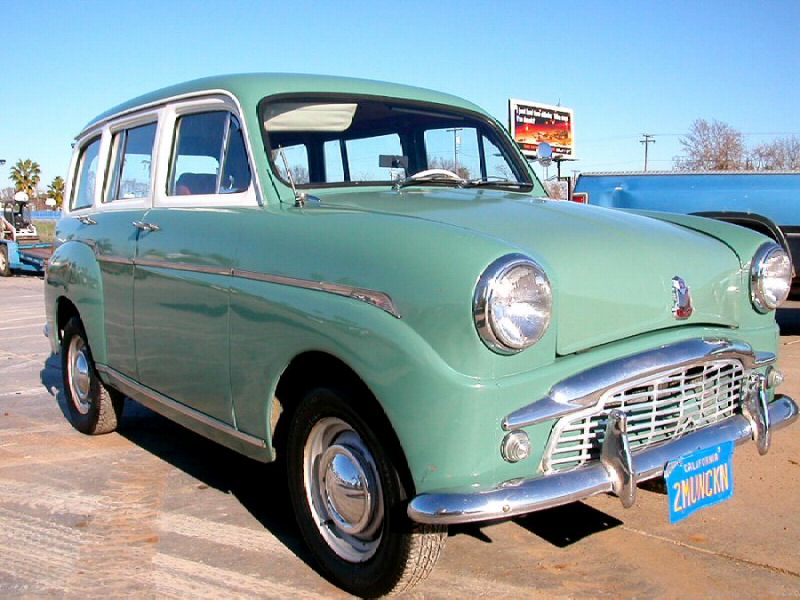 Matt Wilson's 1958 Triumph 10 Estate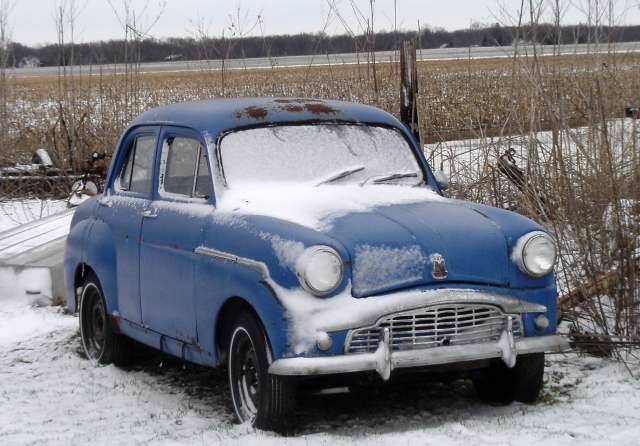 John Young's Triumph 10 sedan.

Barry Young's Triumph 10 Estate Wagon, in California. Car has been in the family from new!

Now what if...Triumph had gotten into the Airport Limosine business, ala Checker? :-)