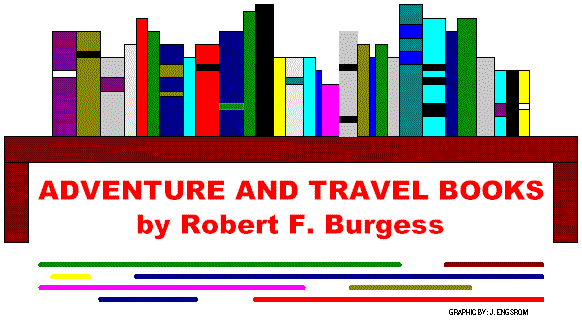 Dive down into an underwater cave and come up in an Ice age cavern as it looked to Early Man millenniums ago.

Learn what probably happened to people aboard the Mary Celeste.

Re-live a hurricane aboard a Spanish Galleon in 1715, then join treasure divers centuries later to recover tons of treasure.

Find out why sharks may hold the key to a cancer cure.

Read how successful treasure salvors began and how they found treasure.

Discover how underwater creatures can communicate with the blink of an eye.

Motor scooter to an island halfway to Africa and learn how to live in paradise one day at a time.

Customize and sail your own small sailboat to the tropics at 55-miles an hour.

Sample some of the finest off-the-beaten-track diver destinations in the Bahamas and Caribbean.

Join Ernest Hemingway for his last Pamplona fiesta, then backpack through Paris into the Pyrenees to his favorite haunts and learn some of his literary secrets.
True adventure, and lots more. That's what these books are about...plus a computer generated chart to Old Florida Shipwreck treasure finds, along with some Huck Finn and Tom Sawyer-type fiction your kids will love. Take a look. My books are written for readers like you.
Robert F. Burgess
Click a Book Cover for Details
TO ORDER BOOKS PLEASE DIAL 1-800-288-4677 EXTENSION 5025
FROM 8 A.M. TO 5 P.M. EST
Thanks for stopping by! If you would like to contact the author, you can do so by sending e-mail to hunterb4@gtcom.net. He'd love to hear from you. Tell him his website sent you!

Copyright 2000, 2001 Robert Forrest Burgess. All rights reserved.